Plastic Injection Molding
---
CSS, Inc's manufacturing process is efficient, scalable, and leverages leading-edge technologies. CSS, Inc's capabilities go far beyond custom molding. We also offer secondary operations that, when combined with custom injection molding, deliver even greater value. We also offer services such as ultrasonic welding, milling , drilling and tapping, heat staking, painting, and hot stamping.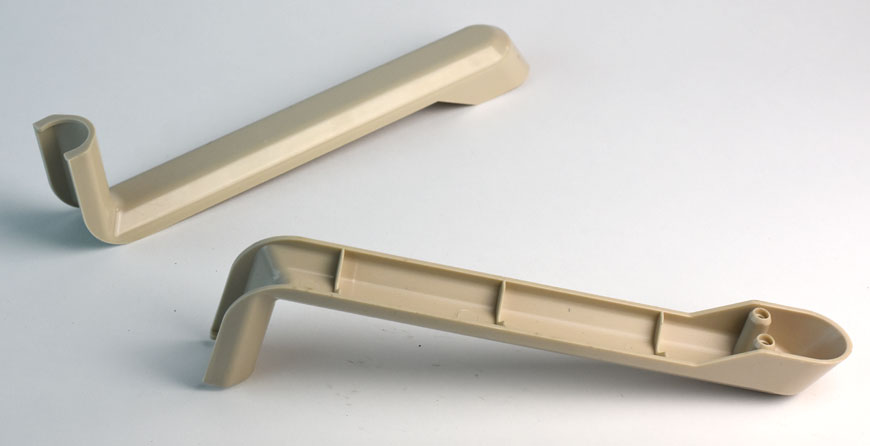 Certain molds for plastic parts require gas assist molding, a specialized process during which nitrogen gas is inserted into the mold cavity to push the plastic to the edges of the mold. Mostly used for hollow parts, such as rails, handles and tubes, gas assist molding helps to improve the part appearance, eliminate sink marks and create uniformity along the surface.
Some components lend themselves to insert molding, during which the plastic is molded around a metal or plastic part that has been placed in the mold prior to the start of the injection molding process. Insert molding is accomplished in both vertical and horizontal press configurations.
CSS, Inc offers the highly specialized process of overmolding. Overmolding takes one plastic component and then molds another plastic housing around it. Overmolding often eliminates assembly operations by combining parts in the actual injection molding process.